Climate change affects all generations and with a job in the offshore energy you can make a difference. This was the conclusion of young professionals and students on October 26 and 27 during the Navingo Career Event in the Home of Energy Transition in RAI Amsterdam. Students, starters and (young) professionals from the Netherlands and abroad visited companies from the maritime, offshore and energy sector.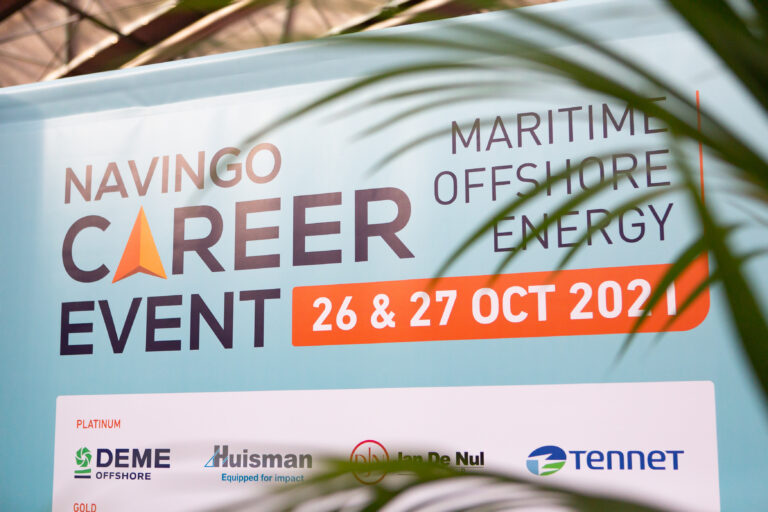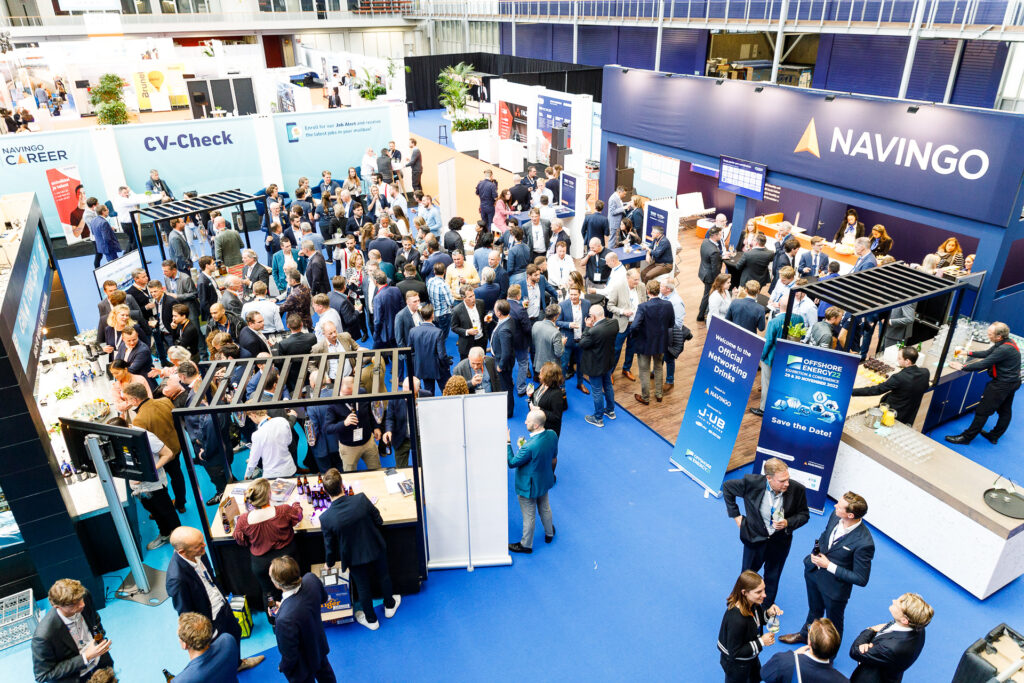 People are essential to realize all plans of the energy transition. That is why the Navingo Career Event was part of Offshore Energy Exhibition & Conference 2021 where Human Capital played a prominent role during the two-day event. On the one hand at the exhibition floor with exhibitors such as Jan de Nul, Holland Shipyards, Defensie, Hendrik Veder Group, Blue Amigo, GustoMSC, Heerema, Brunel, Kenz Figee, Seaway 7, Hydrauvision and FMJ and as well as in the content program in the Live Studio and in the talk show A Changing Industry Means Changing People.
"Meeting your potential employer face-to-face has real added value. Compared to an online application, you can really present yourself here and leave an impression," said one of the visitors.
Next Generation Perspectives
Representatives of student and 'young' associations such as Young IRO, Energietalenten, Youth for Climate, Solar Boat Team and Young Energy Officer with a background in electrical engineering, mechanical engineering, maritime engineering, applied mathematics and physics and maritime officer, gave their vision in the Live Studio on current trends and developments in Next Generation Perspectives.
Employers also shared their vision in the studio. Discussed topics included: What is taken into account during the recruitment process in order to achieve a perfect match? And what are the must-have skills to realize the energy transition? Speakers from TenneT, Huisman, Damen Shipyards Group, Nevesbu and MARIN provided insight into these matters. The importance of collaboration, organizational purpose and wanting to make an impact with your work were recurring themes in the program.
Personal advice
People could also go to the exhibition floor for personal CV and LinkedIn advice. HR professionals gave job seekers and students tips and suggestions on how to make a good impression at the companies present and during job applications.
On Demand
For those who missed the content program, all sessions are recorded and available On Demand [https://www.navingocareer.com/en/career-event/on-demand/].
END OF PRESSRELEASE
Note: for more information please contact Jaap Proost | [email protected] | +31 10 209 2600